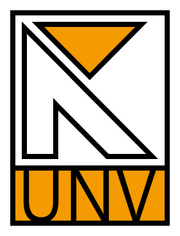 Raccoon University, often abbreviated as Raccoon Unv, is a university located somewhere within Raccoon City.
While the exact layout of the campus is unknown, the school does house students in dorms. As far as courses and/or sports teams, the university is a motorcycle racing sponsor and possibly has its own race team.
Raccoon City outbreak
Edit
Like the rest of town, Raccoon University is also affected by the outbreak in September.
Elza Walker, a young woman from out of town, rides her motorcycle to Raccoon to enroll in the university. Once she arrives in town, she flees to the Raccoon City Police Department.
The university's ultimate fate is unknown.
After the Resident Evil 2 prototype was scrapped, the university remained a fixture in Raccoon City.
The university plays a role in the BIO HAZARD ~Makoba Village Tragedy~ audio drama, starring Jill Valentine prior to the events of the Spencer Mansion.
It is also the main setting for the Decisions, Decisions scenario in Resident Evil Outbreak, where it is revealed to be connected to Umbrella's experiments with the t-virus.
The university's connection to motorcycle racing appears to be scrapped following the prototype. This is further evidenced by the "Elza Walker" costume for Claire Redfield in the Resident Evil 2 remake which reads "Raccoon Racing Team" across the chest instead of "Raccoon Unv".
Further notes
Edit
Due to Elza applying from out of town, there is a chance that the school offers a scholarship or special program for motorcycle racers. However, there is no confirmation of this.
Community content is available under
CC-BY-SA
unless otherwise noted.